It's easy to sell servers and other computer parts online for cash. Use the form at the bottom to get a quick quote. Then pack the product carefully and ship it to us using a label we email you. Or, request a free box & packing material delivered to your door.
SMS Assembly also buys servers. If you are looking for a vendor to sell servers to, find the types of servers we are looking to buy below!
Have more than servers to sell? We buy servers, but typically buy IT assets worth $1,000+ combined, which can include a combination of used memory, processors, hard drives, servers, computers, and so on. So, if you are looking to sell servers and other IT assets for cash, fill out the form at the top of the page and get a free quote now!
If you have one or two items, direct selling on sites like eBay, Reddit hardware swap, or Facebook marketplace may be your best option. Either way, we're happy to help you decide which option for selling servers is best for you.
How To Sell Servers Online To Us
Get a FREE Offer
Selling servers doesn't have to be difficult! Simply fill out our short form dropdowns to let us know your server's configuration and we'll get you a free purchase offer right away!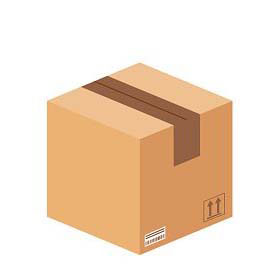 Server Shipping
Standard packing materials for servers just won't cut it. When you sell used servers to us, we'll create a custom foam insert box for your server and ship you the box, protecting your asset in transit. Simply put the server in, slap on the label, and send it our way!
Receive Payment
Payment for selling servers doesn't have to take weeks! Per your preference, we can send payment through ACH, PayPal or Company check. How to sell servers just got easier for you!
If you're looking to sell Dell servers, it's helpful to have your service tags ready. We'll buy nearly any types of dell servers, such as poweredge rack servers, blade servers, or tower servers. There are certain models older than 5 years that we don't buy however, such as the poweredge r710 lineup.
We predominantly buy HP Proliant Gen 9 and Gen 10 rack servers, but any model of HPE server is welcome, such as Apollo servers, Bladesystems, Edgeline converged edge systems, moonshot systems, and many more.
We buy all varieties of IBM servers, such as IBM Power Systems, IBM flash systems, Storwize, and many more.
We buy any Lenovo servers newer than 5 years old, depending on the configuration. Example systems we purchase include ThinkSystem tower servers, Thinkservers, ThinkSystem Rack Servers, X3650 M5 servers, TD340 servers, RD350 servers, RD640 Servers, and many more!
Looking to sell used Supermicro servers? We buy all varieties of Supermicro rack servers, tower servers, and blade servers. Supermicro servers are too numerous and broadly named to list all of them here, but some common models we buy include Superservers, SuperStorage servers, FatTwin servers, and microcloud servers, to name a few. We also buy Supermicro servers branded as Thinkmate servers and many other whitelabeled brands manufactured by them.
Quanta, also known as QCT, or Qaunta Cloud Technology, manufactures servers predominantly for hyperscalers, but their servers are certainly still viable for resale on the secondary market. Quanta / QCT servers are mainly bought and sold via configurations, so we'll predominantly need to know what kinds of RAM, CPUs, and drives are in the systems. If the components are still viable, we'll buy any type of quanta servers such as Quantaplex, Rackgo, MC510, MS100, QuantaGrid, QuantaMicro, or Stratos servers.
The Best Place To Sell Used Servers
If you are searching for "where to sell servers online", you've come to the right place!
Simply put, we make it secure and easy to sell used servers. We have thousands of positive seller ratings and specialize in IT asset value recovery exclusively
MS has been family owned and run for 26 years, and our reps can provide helpful insights above and beyond standard resale services. We take pride in offering the easiest solution to selling servers online, but don't take our word for it, see what our customers have to say!
Backgrounds of Our User Base
Designers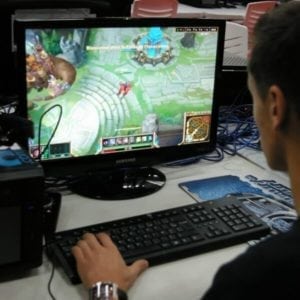 PC Gamers
IT Specialists
Here at SMSAssembly, we realized that old platforms like eBay just didn't provide an adequate solution to sell servers and other components. We wanted a solution that we ourselves would happily use.

To remedy this void, we created a secure, timely process for server resale. Now our solution provides consumers with a way to quickly recoup value from their servers to reinvest or save.
Where To Sell Servers Online
There are numerous options to sell servers online, but not all of those options provide a fast and easy solution. At SMS Assembly, we pride ourselves in providing a quick offer, an easy solution, and the best prices in the industry. If you are interested in selling your used server online, get in touch with us today!
Sell Servers FAQS
What information do you need for my servers quote?
If you already have an updated inventory list with server specs on it that would be ideal. Alternatively, if you can send us a picture of the Dell Service tags or HP serial numbers from every model of server you have (providing the systems still have their original configuration). For other server types, we would need a general idea of the components inside, that will be sufficient for a reasonable estimate. If you know the model numbers and can provide details on the components for every server, we can provide a very precise quote for your Dell, SuperMico, HP, or other servers.
Can you sell old servers?
You can sell your old servers directly to SMS Assembly, and you'll receive your quote and payment quickly. We back our process with an excellent Trustpilot rating and thousands of five-star reviews from our customers.
Is there a market for used servers?
Yes! The market for used servers and other computer equipment is quite large. Previously owned technology finds homes everywhere from corporate data centers to nonprofit organizations. Let SMS Assembly find the buyers for you so you can concentrate on more strategic business tasks.
What should I do with my old servers?
The best way to get rid of your old servers is to sell them. Our three-step process is easy — when you give us a list, we'll give you a quote, and you'll get paid. We also offer free on-site erasure, degaussing, and data destruction certificates for your security.
How can I protect my servers in transit?
Standard packing materials are simply not sufficient to protect your IT assets during the shipping process. We are happy to provide shipping materials for your IT assets and shipping insurance free of charge.
Are old servers worth anything?
Yes, old and used servers can be resold to us. Fill out our form and get a quote today.
Ready To Sell Servers To SMS?