Hardware We Buy
How It Works
Get Purchase Offer
Simply fill out the form dropdowns at the top and answer a few questions. We'll get back to you with a generous purchase offer for your memory modules right away.
Ship Your Memory
We provide a free trade in box, packing material, and shipping label when you sell memory to SMS. Simply stick the label on the box and drop it off at the mail carrier.
Receive Payment
Get paid for your memory! We offer payment through PayPal and company check for standard transactions, and custom options for bulk. Receive payment in as little as three days!
Why SMS Assembly?
We provide the easiest service to sell used memory with one of the longest track records in the business.
Over 25 years of experience and thousands of happy customers can confirm the value of our services.
Backgrounds
of our user base:
Designers
PC Gamers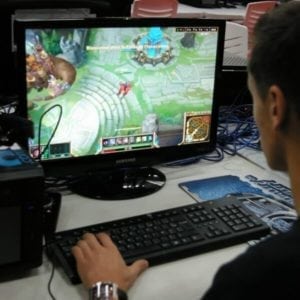 IT Specialists
We recognized that there was no easy end user "recommerce" service to sell ram memory. SMSAssembly used its experience in every aspect of the component market to create this service.
By offering an easy solution to sell memory and other components, individuals and businesses can free up capital to reinvest in the new hardware they need.
How much is my used memory worth?
The below are current styles that are worth value depending significantly upon total quantity (wholesale/bulk vs low quantity), condition, speed, and market fluctuations.
DDR3
1GB is essentially outdated nowadays as of June 2018, so you should likely find a recycler to responsibly dispose of the material.
2GB DDR3:
4GB DDR3
8GB DDR3
DDR4
4GB DDR4
8GB DDR4

Desktop
Laptop
Server/ECC

16GB DDR4
32GB DDR4:
Where can I get the most money when I sell RAM?
In terms of sheer value, direct to consumer is always going to bring a higher return in any commodity sale, but especially when you're selling memory. While reddit and Craigslist might not always be the most secure options, they don't charge fees like eBay  does.
As far as selling bulk quantities, it's really just down to finding whichever IT reseller is willing to pay the most for it. At the end of the day their pricing will be fairly similar, so if pricing is less critical than time, you'll just want to sell memory to the company that promises the easiest RAM resale process.
How long does it take to sell used memory?
To sell used memory, you can expect to get paid at latest two weeks from the time you actually sell your memory (approve the purchase order).
Once the memory is sold, you'll need to ship it. Depending on which resource you use to sell your ram (reddit, eBay, trade-in sites), you'll have to purchase shipping materials and buy a label.
From there it's just the time for transit and the processing time of whatever company you chose to sell your used memory to.
Very few companies do prepay when you sell memory, and even if they do it's typically after a relationship has been established.
How Do I Ship My Memory?
To properly ship your memory in bulk, you will definitely want to get specialized memory trays for the memory. Make sure you firmly tape the trays shut with strong tape to avoid any excessive motion in transit. Packing the box tight will help to limit motion as well, so be liberal with the bubble wrap.
For particularly valuable RAM modules, you may want to invest in shipping insurance to protect your investment.
Have a Bulk Quantity?
Get a Bulk Quote
Our asset value recovery process is equipped to handle whatever volume of equipment you need to liquidate! Click above to liquidate your IT in bulk!