Quickly Sell Used Hard Drives For Top Dollar
Looking to sell used hard drives for cash? Selling hard drives to us is easy!
Enter the part numbers and quantities into the form to get a quote.
Rest easy with certified destruction that guarantees none of your data gets out.
Shipping made easy with hard drive boxes delivered to your door.
Our ironclad process is vouched for by top organizations across the globe.
Perks That Every Client Deserves
Free On-Site Pickup
Free Shipping and Packaging
Complete Chain of Custody
Receive greater returns on your assets
3rd party audited,
DoD-standard data destruction
How To Sell Hard Drives With Us
Get a FREE Offer
Selling hard drives to SMS is as easy as selecting a few form dropdowns and hitting submit! Just fill out our form and receive a fair purchase offer for your hard drives.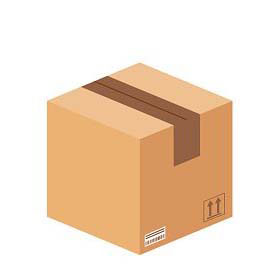 Hard Drive Shipping
After you receive an offer to sell your used hard drives, we will provide everything you need to ship your hard drives safely! To keep them secured in transit, we provide free custom boxes and a shipping label with insurance! Just slap the label on the box(es) and drop off at the mailbox!
Receive Payment
When you sell hard drives to us, you get paid a fair price quickly! To your preference, we'll send you payment through PayPal or company check. Sell used hard drives today!
Best Place To Sell Used Hard Drives
If you are searching for "where to sell used hard drives for cash" you've come to the right place!
Simply put, we make it easy and secure to sell hard drives. We have thousands of positive seller ratings and specialize in IT asset value recovery exclusively
SMS has been family owned and run for 26 years, and our reps can provide helpful insights above and beyond standard resale services.
Hard Drive FAQ
How To Wipe A Hard Drive Before Selling?
Go to Settings > Change PC Settings > Update and recovery > Recovery. Click Get Started under the Remove everything and reinstall Windows section. Click Next, then choose Fully clean the drive to ensure everything is deleted. Click the Reset button and your drive is wiped, your PC is reset, and Windows is reinstalled.
Are old hard drives worth money?
Yes! Sell them to us.
How do I sell hard drives online?
Fill out our form at the top of the page and we will give you a quote as soon as possible!