Here's Why Our Clients Keep Coming Back To Sell Memory
Sell Memory with 24 Hour Order Processing
No Secret Fees, Conditions, Or Hoops to Jump Through
Free Shipping and Packaging
Hardware We Buy
It's easy to sell ram memory and other computer parts online for cash. Use the form at the bottom to get a quick quote. Then pack the product carefully and ship it to us using a label we email you. Or, request a free box & packing material delivered to your door.
SMS Assembly also buys ram memory. If you are looking for a vendor to sell ram memory to, find the memory we are looking to buy below!
Have more than memory to sell? We buy ram memory, but typically buy IT assets worth $1,000+ combined, which can include a combination of used memory, processors, hard drives, servers, computers, and so on. So, if you are looking to sell memory and other IT assets for cash, fill out the form at the top of the page and get a free quote now!
If you have one or two items, direct selling on sites like eBay, Reddit hardware swap, or Facebook marketplace may be your best option. Either way, we're happy to help you decide which option for selling RAM memory best for you.
We Buy Ram Memory:
DDR4 Server Memory
DDR3 Server Memory
DDR4 Desktop and Laptop Memory
DDR3 Desktop and Laptop Memory
SMS Assembly buys Memory of All Types 7 Years or Newer!
How To Sell Memory Online With Us
Get a FREE Offer
Sell your RAM memory online the easy way. Simply fill out the form dropdowns at the top and answer a few questions. We'll get back to you with a generous purchase offer for your

memory modules

right away.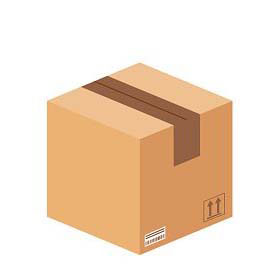 Memory Shipping
We provide a free trade in box, packing material, and shipping label when you sell memory to SMS. Simply stick the label on the box and drop it off at the mail carrier.
Receive Payment
Get paid for your memory! We offer payment through PayPal and company check for standard transactions, and custom options for bulk. Receive payment in as little as three days when you sell RAM memory to SMS!
Why Sell Memory To SMS Assembly?
If you are searching for "where can I sell ram memory online", you've come to the right place!
Simply put, we make it easy and secure to sell memory. We have thousands of positive seller ratings and specialize in IT asset value recovery exclusively.
SMS has been family owned and run for 26 years, and our reps can provide helpful insights above and beyond standard resale services. We take pride in offering the easiest way to sell RAM memory online, but don't take our word for it, see what our customers have to say!
Backgrounds of Our User Base
Designers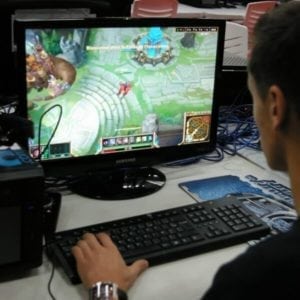 PC Gamers
IT Specialists
Here at SMSAssembly, we realized that old platforms like eBay just didn't provide an adequate solution to sell memory, ram sticks, laptop memory and other components. We wanted a solution that we ourselves would happily use.
To remedy this void, we created a secure, timely process for memory resale. Now our solution provides consumers with a way to quickly recoup value from their memory to reinvest or save.
Where To Sell Memory Online
There are numerous options to sell RAM Memory online, but not all of those options provide a fast and easy solution. At SMS Assembly, we pride ourselves in providing a quick offer, an easy solution, and the best prices in the industry. If you are interested in selling your used memory online, get in touch with us today!
Sell Memory FAQs
How to sell your used RAM?
The best way to sell your used RAM memory will depend on what quantity you're trying to sell. For bulk quantities, an IT asset disposition company like us will be your best option.
What's your purchasing minimum for used IT equipment?
About $1,000 worth or any combination of used IT including used ram, used hard drives HHDs, used SSDs, used processors or CPUs, used memory or ram, used servers, used computers, used networking, or similar used IT equipment you have to liquidate.
If you're not sure if the IT equipment you are looking to sell qualifies, just contact us today and let us know what you have and we'll be glad to help out!
What is DDR3 vs DDR4 RAM?
DDR3 is the past generation of RAM, with DDR4 being the most recent. DDR4 reaches faster clock speeds, is more expensive, operates at lower voltages, has higher latency, and 288 pins to the 240 pins of DDR4.
How can I protect my memory in transit?
Standard packing materials is simply not sufficient to protect your IT assets during the shipping process. We are happy to provide shipping materials for your IT assets and shipping insurance free of charge.
A good rule of thumb is to leave no wiggle room for any parts whatsoever. CPU and RAM trays should be taped together, servers should be packed in form fitting polyurethane foam, and GPUs should have custom foam boxes.
What determines the value of my memory?
When you sell RAM memory to SMS, the value of your hardware is determined by the following factors:

Age
Condition
Packaging
Generation
Density (space in GB)
DDR3/DDR4 Speed
What types of memory do you buy?
By brand, we buy Samsung, SK hynix, Micron, Dell, Corsair, Kingston, G.Skill, and others not listed.
We buy memory made for Cisco, Dell, Fujitsu, HPE, IBM, Lenovo, Supermicro, Quanta, and other systems
We buy All DIMM types: LRDIMM, RDIMM, SODIMM, and UDIMM
We buy DDR4-3200, DDR4-2933, DDR4-2666, DDR4-2400, DDR4-2133, DDR3-1866, DDR3-1600, DDR3-1333, and DDR3-1066
By Capacity, we buy 128GB, 64GB, 32GB, 16GB, 12GB, and 8GB DDR3 and DDR4, though only in bulk
How can I figure out what type of memory I have to sell?
For windows systems, just right click the windows icon in the bottom left and then task manager. Click "more details", then the "performance" tab, and then "memory." You should see the speed, form factor, and types of memory you've got.
With servers, you can always simply pull the memory and then look at the model number labeled on the module.
If there is no label, you can use control panel –> system and security –> "view amount of RAM and processor speed" within Windows Server 2016 (should work on 2012 as well) to find the specs on the live system.
We can also just help you determine your hardware's specs if you send us some pictures.