How To Sell Your Used Juniper Networking Equipment To Us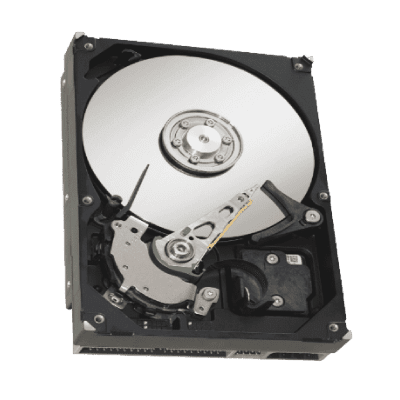 Provide Juniper Hardware Specs
Send us your Juniper inventory list or a spreadsheet with the specs. Within 48 business hours we will send you our purchase offer based on the current wholesale market value of your juniper hardware.
If you don't have a spreadsheet or inventory list, we can put together an offer based on:

Switch/firewall/router Model Numbers
When it was purchased
Current condition
Number of ports and data transfer speed
Pictures
Location(s)
Get A Free Juniper Valuation
After you receive the free purchase quote, the offer stands for 7 days. If you accept, then we will figure out:

Which locations need shipping / on-site decom and pickup
What logistics needs do you have? (E.G. chain of custody, gps tracked drivers, is hardware already palletized? etc)
Timetable
Requirements for compliance and data security purposes
Receive Your Payment
After you agree to our offer, we'll set up your free shipping or on-site decommissioning depending on how much equipment you have and how safe it is to ship. We have a one-day turnaround time to be at your data center. If you have drives, we can shred or erase them on-site and issue certificates of data destruction. Based on the terms set in the earlier phase, chain of custody documents and payment will be issued. Payment options include:

Net-5 Payment through PayPal, check, or wire
Prepay (for recurring customers)
Juniper Equipment We Buy
Juniper Switches
We buy most juniper switches with data transfer speeds over 10Gb/s. Higher numbers of ports and higher data transfer speeds bring significantly more value. Specifically, we buy the following models commonly (and many more that are not listed)
QFX5200
EX4650
QFX5120
QFX5110
QFX5100
EX3400
EX4600
EX4550
EX4300
EX4200
EX3400
EX3300
EX2300
EX2200
SRX5600
EX4550
Juniper Firewalls
Firewalls are not as valuable as switches, and some are locked to the buyer, but in general the following models are desirable:
Juniper Routers
Juniper routers are often comparable to Juniper switches in value, and we buy the following models commonly (among others):
Juniper MX204
Juniper ACX5048
Juniper MX960
Juniper MX480
Juniper MX420
Juniper MX240
Juniper MX150
Juniper MX104
Juniper MX80
Juniper MX5
Juniper PTX10008
Juniper JNP10008
Why Sell Juniper Equipment To SMS Assembly?
We have operated in the IT hardware space for over 30 years. We are trusted by government entities and the largest hosting companies (ask for references).
Protect Your Brand
Your firm is a priority for us. We always dispose safely and ethically when we can't remarket your gear, and the whole downstream process is documented and visible to you in case we can't remarket them. To a business that values your data security, sell your juniper switches and firewalls to SMS.
Fast Turn Around
Whether you have three entire data centers' worth of Juniper equipment to get rid of or just a few switches, we will follow your schedule and standards to finish the project as soon as possible. Once you accept our purchase offer, we'll process the order within 24 hours. You will also be given a dedicated project manager who will see you through every step of this journey and take care of any logistical problems that come up.
Industry Leading Juniper Networking Returns
With over three decades in the IT hardware industry, we have an expansive network of Juniper gear buyers, end-users, brokers, and vendors. Even if other companies wouldn't bid on your equipment, we will find value in it through our secondary market networking connections. Our customers typically receive up to 80% of the wholesale value for their items.
Ready To Sell Juniper Networking Equipment?